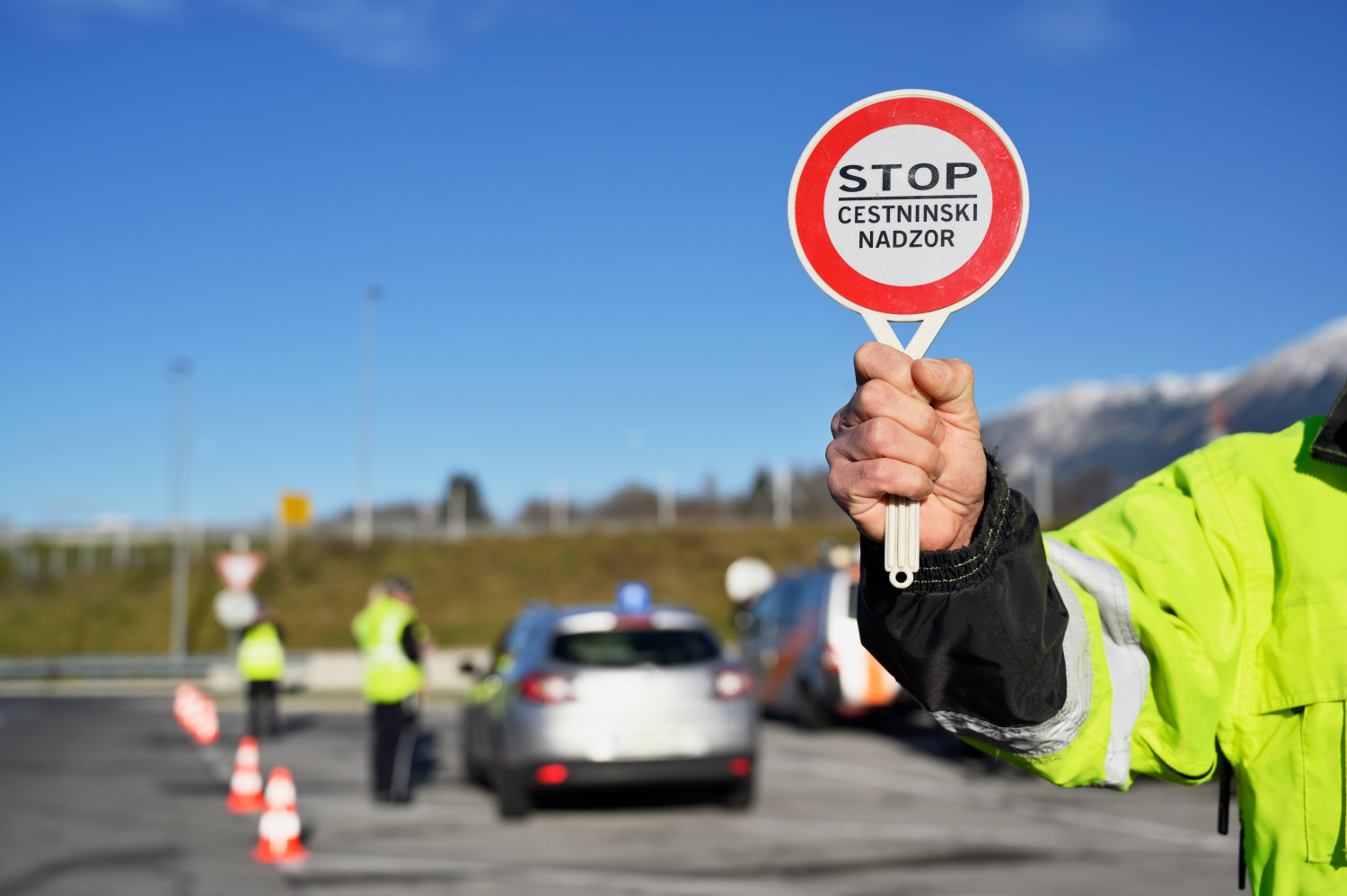 Control of e-vignette use
Correct e-vignette use is controlled by the Motorway Company in the Republic of Slovenia (DARS), the Financial Administration of the Republic of Slovenia and the Police. The toll road operator controls the e-vignette use via cameras on the motorway network, at control points, and by using toll control vehicles.
After the system has checked the vehicle for which the e-vignette is purchased, this information is erased from the system immediately upon establishing tolling compliance, and no traces are left in the system regarding the use of the toll road. If a tolling non-compliance is detected, the system stores the information until the completion of the minor offence proceedings.
Using motorways and expressways without a valid e-vignette is a violation of the Road Tolling Act and is penalised with a fine of 300 EUR. If the toll payer unduly transfers the vehicle registration plate associated with the e-vignette to a different vehicle or to a vehicle not classified in the same toll class as the vehicle from which the registration plate was taken, the fine amounts to 500 EUR.
The customer - a toll payer - who uses the toll road without a valid e-vignette is issued an e-vignette with the validity start date on the day of the offence, which becomes valid after the fine is paid, in concurrence with the implementation of the minor offence proceedings. The e-vignette type or several e-vignettes that are valid at the time of all the established offences are to be issued. Where several different e-vignette types may be issued for the time of the established offences, the e-vignettes that are most cost-efficient for the customer will be issued. Moreover, the customer is issued an invoice for the payment of the issued e-vignettes and an order prohibiting the use of the toll road, which applies until all issued invoices are paid.
The customer is required to settle the amount within the payment date indicated on the invoice.
Learn more about the toll payment control
(video in Slovenian language)